AntiSlaveryPolicyStatement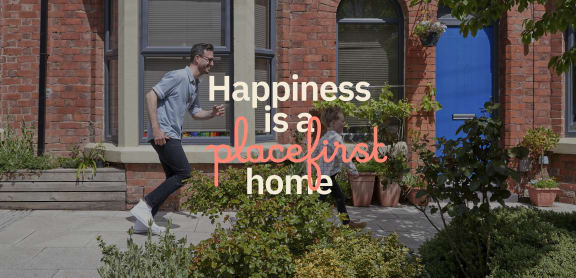 Modern slavery statement
Placefirst Ltd. is committed to minimising the risk of modern-day slavery and human trafficking within its business and from within its supply chains, including sub-contractors, and partners.
The Company upholds the spirit and intentions of the Modern Slavery Act 2015 and understands the requirement of ongoing review of both internal practices in relation to its labour force and supply chains.
Definitions
The Organisation considers that modern slavery encompasses:
human trafficking
forced work, through mental or physical threat
being owned or controlled by an employer through mental or physical abuse of the threat of abuse
being dehumanised, treated as a commodity, or being bought or sold as property
being physically constrained or to have restriction placed on freedom of movement.
Measures we take or are planned;
Organisation Structure and Supply Chains
A link to the Organisation Executive Structure with key areas of responsibility. The structure is designed to ensure compliance across the organisation.
The organisation structure is designed to promote compliance, to ensure scrutiny and minimise risk. Policy decisions are legally checked, impact assessed and sit outside the respective service area.
Placefirst have robust contracts that ensure our supply chain is scrutinised for compliance and consequences of non-compliance are clear and actioned i.e. that commercial relationships with suppliers, contractors and other business partners will not be entered into (or terminated if existing)
We ensure transparency within the Company, suppliers of goods and the larger supply chain and services to the Company.
Employment Agencies confirm they have done their appropriate checks and all checks are passed in advance of temporary employment.
Policies in relation to slavery and human trafficking;
Placefirst legally checks the following purpose to ensure they remain fit for purpose. Recruitment, Code of Conduct, Whistleblowing, Equality and Diversity and Disciplinary, Anti bribery & Corruption polices. Policies were last reviewed by the companies' solicitors in June 2022. A new Modern Slavery Policy is planned for July 31st July 2022.
The policies are present on the HR system for all colleagues to observed and included in the initial induction meetings with new starters.
Our colleagues have access to an employer support line, for support with whistleblowing.
Due Diligence Processes Include;
Placefirst require a formal declaration from suppliers that they comply with the Modern Slavery Act 2015
Risk Assessment & Management
We assess and reduce the risk in the business of modern slavery practices occurring by checking the authenticity of papers proving a right to work in the UK, in advance of contracts being issued.
We plan to promote to staff the importance of raising immediately any concerns.
We seek to protect staff who are 'whistle blowers' in respect of concerns they have about modern slavery.
Suppliers are asked for a statement against their compliance with the Modern Slavery Act 2015.
We have a specialist procurement function that has primary responsibility for procuring goods and services on a group-wide basis in accordance with the aforementioned legislation and regulation. High value contracts require approval by the Board.
Some other measures that we have taken, or are in the process of taking, include;
Review of our standard contract terms and introduction of a provision that requires suppliers to comply with the Modern Slavery Act 2015.
Review of our procurement policy and strategy.
Key Performance Indicators to measure Steps being taken
Management Indicators are set across the business. Modern Slavery forms part of discussion related to key policy / decision makers.
The organisation has a performance management framework that seeks to improve performance.
Training
The organisation utilises webinars provided by legal advisors and has purchased an e learning tool to provide annual reminders to raise awareness and update decision /policy makers. This is a mandatory requirement.
Information is provided to all staff on induction
We provide information to staff on the warning signs that might indicate that modern slavery is taking place to enable them to report this.
Modern Slavery Statement Updates
In July each year the organisation reviews its position to assess whether Placefirst meets the criteria for the preceding financial year and if so, publishes a modern slavery statement.
The organisations financial year ended on 31st December 2021, and it is confirmed that Placefirst meet all criteria.
Publicising on the website
A link is placed on a prominent place on our homepage for published statements. This statement replaces the previous year's statement.
Board Approval
Board approval has been given by the Placefirst Board on 29th June 2022. Going forward future statements will be reviewed and publicised by June of each year.